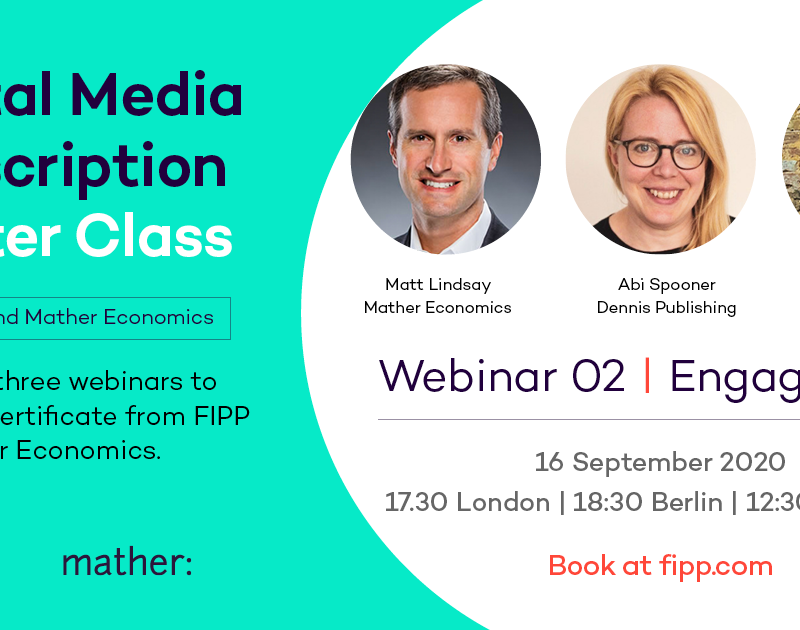 Digital Media Subscription Master Class 2: Engagement, Mather Economics
WEBINAR 2, Wednesday 16 September (also part of the FIPP World Media Congress)
Engagement: Strategy, Content and Targeting
Successful reader engagement requires the ability to use user data to identify the most loyal users who have the highest potential for lifetime value.
This article is available to members only. To join, please start by registering using this form. You will then be taken to payment options - it's quick and easy to join!
If you're trying to sign up as a member, please register first, you will then be taken to the memberhip options page.