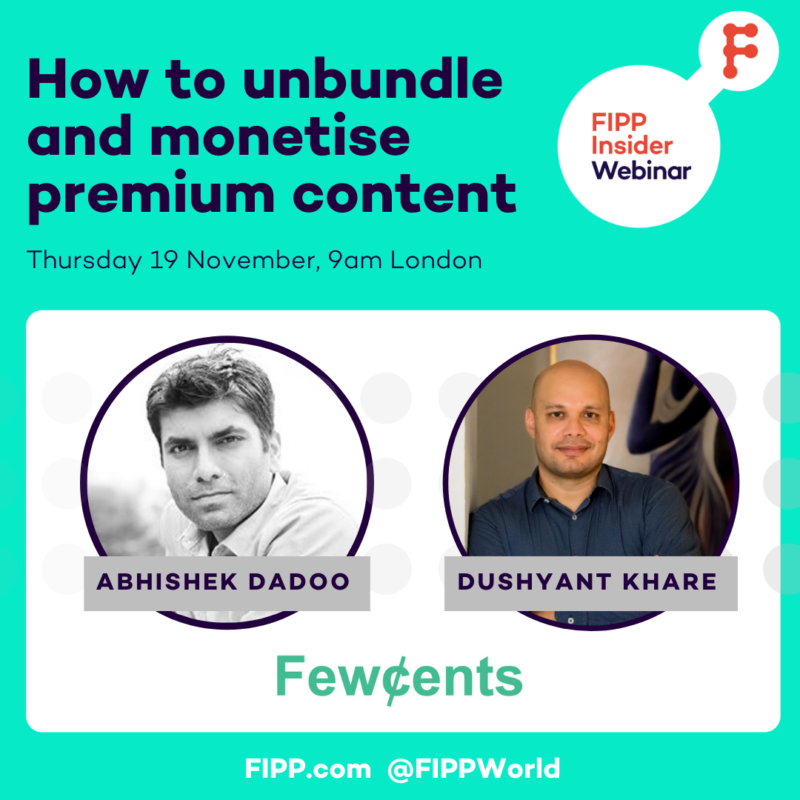 FIPP Insider webinar: How to unbundle and monetise premium content
The Covid pandemic has inspired entrepreneurs around the globe to look at the world's problems from a fresh perspective. One startup that is a child of pandemic is Singapore-based Few¢ents. It has developed an innovative solution that aims to help publishers extend their reader revenues by collecting micropayments from readers.
But this is not a new concept, we hear you say? That is true, but Few¢ents approaches the problem in a unique way and has interesting ideas about how the future of paid for content could evolve, and how micropayments can be part of your wider reader revenue strategy.