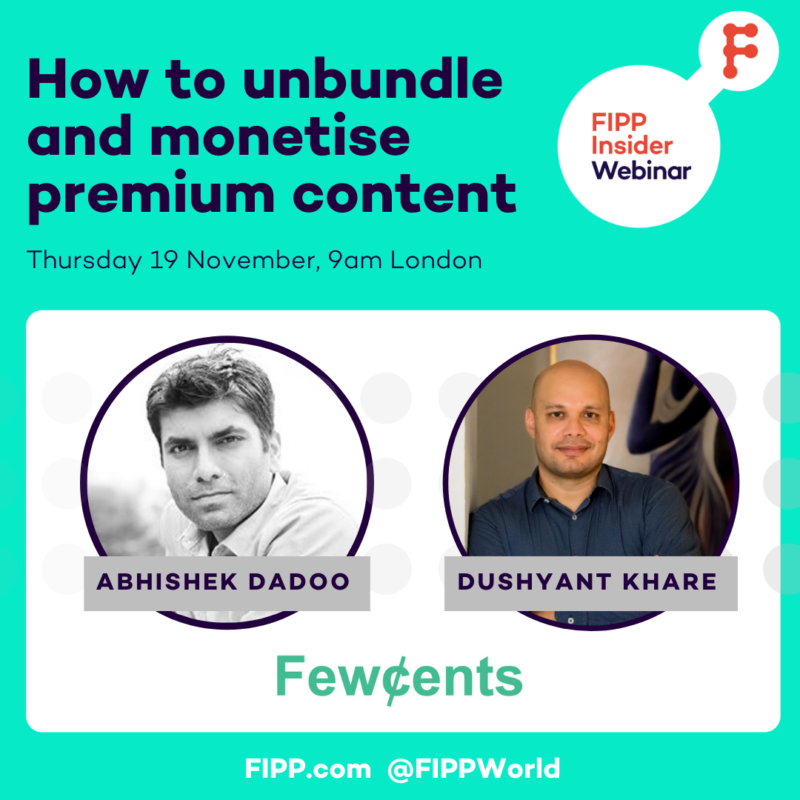 FIPP Insider webinar: How to unbundle and monetise premium content
The Covid pandemic has inspired entrepreneurs around the globe to look at the world's problems from a fresh perspective. One startup that is a child of pandemic is Singapore-based Few¢ents. It has developed an innovative solution that aims to help publishers extend their reader revenues by collecting micropayments from readers.
This article is available to members only. To join, please start by registering using this form. You will then be taken to payment options - it's quick and easy to join!
If you're trying to sign up as a member, please register first, you will then be taken to the memberhip options page.